MAKE BOOKING NOW

What Should I Do About Plasterboard and Gypsum?
(Gypsum is the material in plasterboard and plaster products).
Plasterboard should be recycled wherever possible. The gypsum can be removed to enable the remaining parts to be separated and recycled back into raw materials for reuse. Recycling is important and advantageous because it reduces the amount of residues for RDFand produces a useful resalable product. To enable us to do this more efficiently and achieve a higher recycling rate, please read the following.

It is important to keep Gypsum and plasterboard clear of all other materials, and ensuring that we know, right from the start, that you intend to put plasterboard in the skip. Not all companies are willing to deal with plasterboard and although all waste we accept passes through a rigorous segregation process we need to take further steps to avoid contamination.
Plasterboard needs to be kept seperately from General Mixed Waste, we can no longer accept loose pieces in a mixed waste skip.
We have different options, if feasable have a seperate skip just for Plasterboard. (This will incur additional costs).

If a seperate skip is not possible, for small amounts, bag the plasterboard / gypsum up seperately and place in the skip at the top once ithe skip is ready for collection / exchange. If you have larger amounts, a 'builders bag' placed in the skip to keep it seperate from any other waste will be acceptable and will not have any further costs imposed.

If we do receive skips that are contaminated with loose plasterboard / plaster products, additional charges will be applied.
Builders bag loaded correctly in the skip.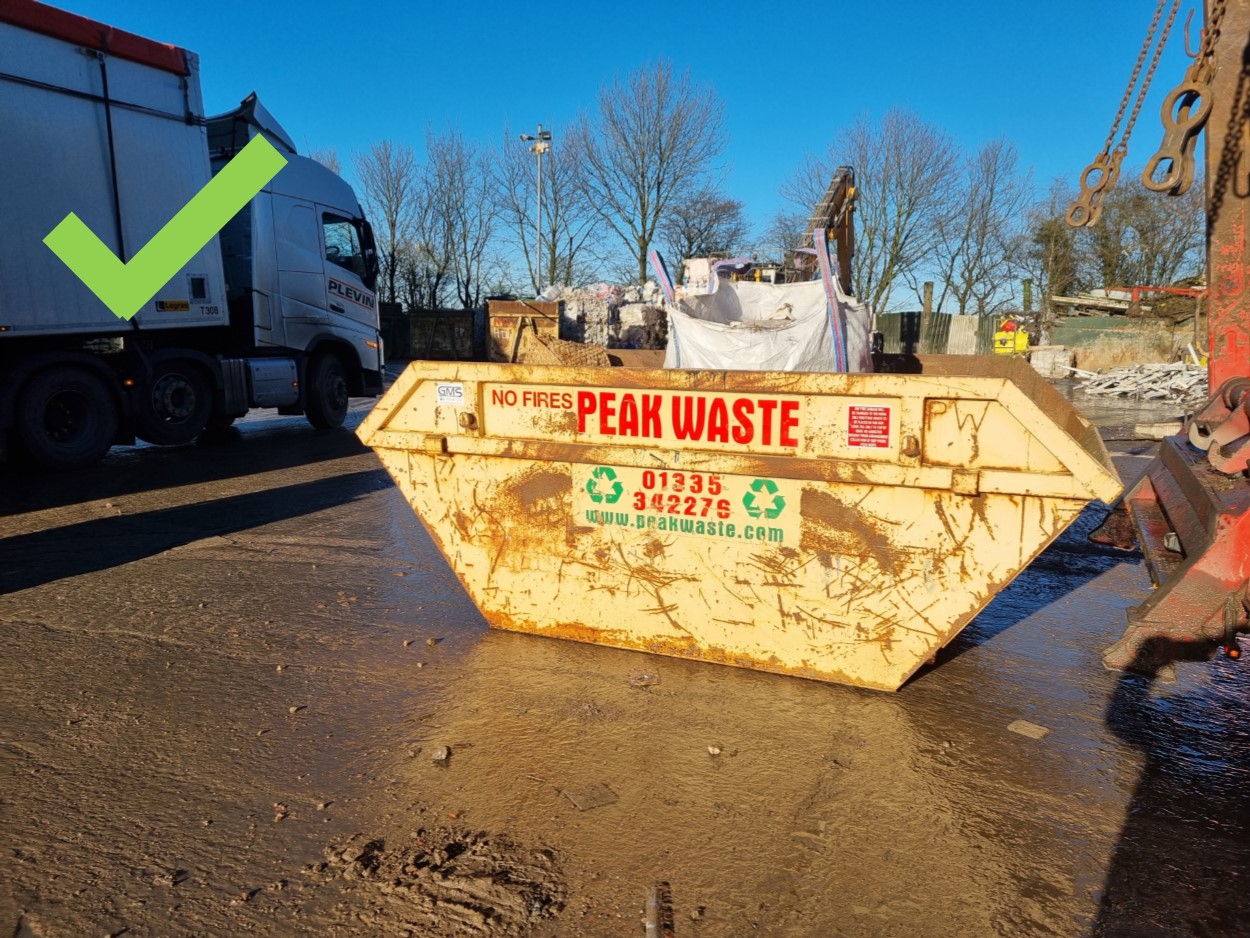 Continue to load the skip around the Builders Bag until full.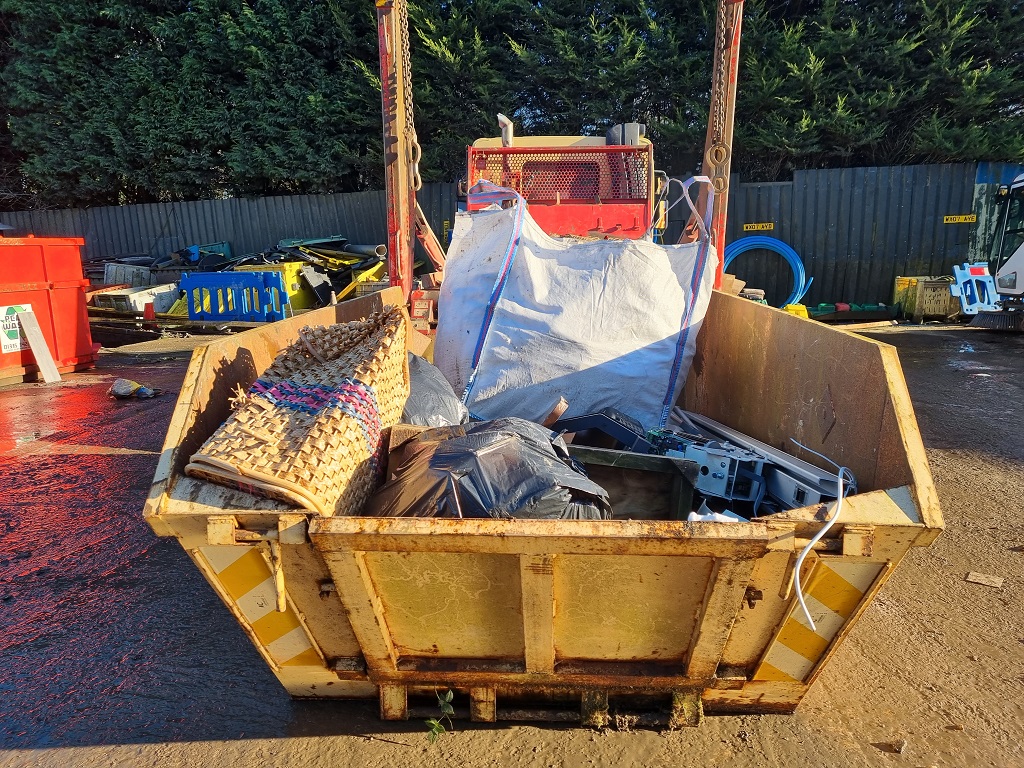 Unacceptable.